Dr Freddie Fu Gives Karate Standout a Second Chance
Luke Lokay Represents United States Kickboxing / Karate Team in Quest for Gold Medal
Six years ago Luke Lokay thought he'd never walk straight again.  This October Luke will represent America as part of USA Karate Kickboxing team in Cancun, Mexico at the PAN AMERICAN Championships.  His story of determination is one that inspires his teammates and the community.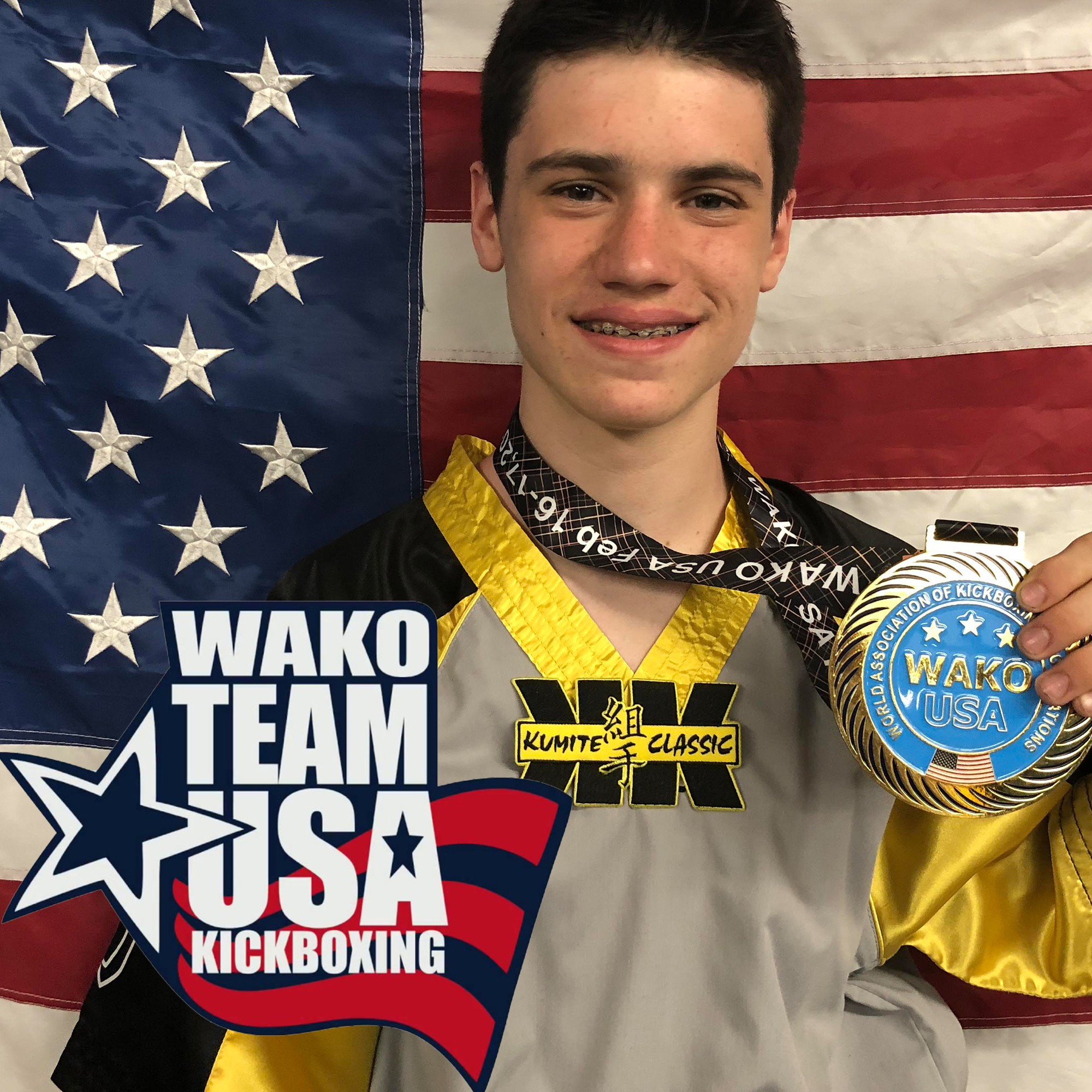 In 2012, Lokay was in fourth grader in the Norwin School District where he was recruited by Sensei Bill Viola Jr. to join "Team Kumite" (an all-star traveling karate team).  Viola remembers, "I just saw something in Luke.  He had the intangibles I look for.  He had that the eye of the tiger—heart."  I wanted to work with him and get him ready for the big leagues." 
Lokay was poised to compete for his first national karate championship when a fluke accident sent his body and dreams crashing.  Lokay recalls, "I was riding my bike and my neighbors dog [Kippie] just charged at me.  He was just playing, but he knocked me to the ground awkwardly and pinned my knee.  I knew immediately something was wrong."   Luke's parents, John and Amy, took him to multiple specialists and hospitals in the area.  Initial emergency rooms didn't treat him with urgency and said the leg wasn't broken.  He was told to "just rest" the injured leg.  The recommendation didn't sit well with his dad.  John Lokay recalls, "I wasn't satisfied with what they were saying at all.  He was in real pain, and he never complained about anything.  I went out on a limb and ignored the prognosis.  A friend of mine told me to get ahold of Dr. Freddie Fu. That call saved my boy. He actually called me on a Sunday from New York.  He got us in the next day."
Luke was rushed in for a 3rd Opinion where Dr. Fu (Chair of Orthopedic Surgery at UPMC) confirmed Luke had in fact torn his ACL, meniscus and broke his tibia that pulled into the knee cap.  The diagnosis was severe for anyone, especially for someone that young. Dr. Fu told the family that if he didn't perform surgery the next day, the leg may never straighten again.  The Lokay's followed his advice, rehabilitation and course of action. At the time, karate was out of the picture but Dr. Fu was optimistic that if Luke followed the rehab he could someday make a return.
Luke underwent surgery and began the long journey of rehabilitation.  Although he couldn't train, he still remained active with his karate school by attending martial arts tournaments to cheer on his teammates.  Sensei Viola remembers, "Luke remained positive throughout the entire experience.  Most kids would have quit, but there is something special about him.  Everyone was rooting for him.  I've never seen a kid with such a serious injury be able to bounce back like he did.  His parents and his doctors did a wonderful job!"
Flash forward to 2018, and Luke is currently on a quest for Gold.  He represents the United States as a member of the prestigious 2018 "Team USA" and will fight at the Pan American Kickboxing Championship this fall.  In the upcoming months while other kids are enjoying summer break, 15-year old Luke Lokay will be training to compete at the highest international levels for sport martial arts.   Viola says, "We train the mind as much as the body by incorporating 'mokuso' into our workouts.  I think this helps keep Luke grounded."
Luke earned a spot on "Team USA" at the WAKO Trials in Kansas City, Missouri in February in the 63- Kg division and his teammate, 9-year-old  Xander Eddy, secured the 30- Kg weight class.  The selection process is limited to the current national champions officially recognized by their National Olympic Committees or Ministry of Sports.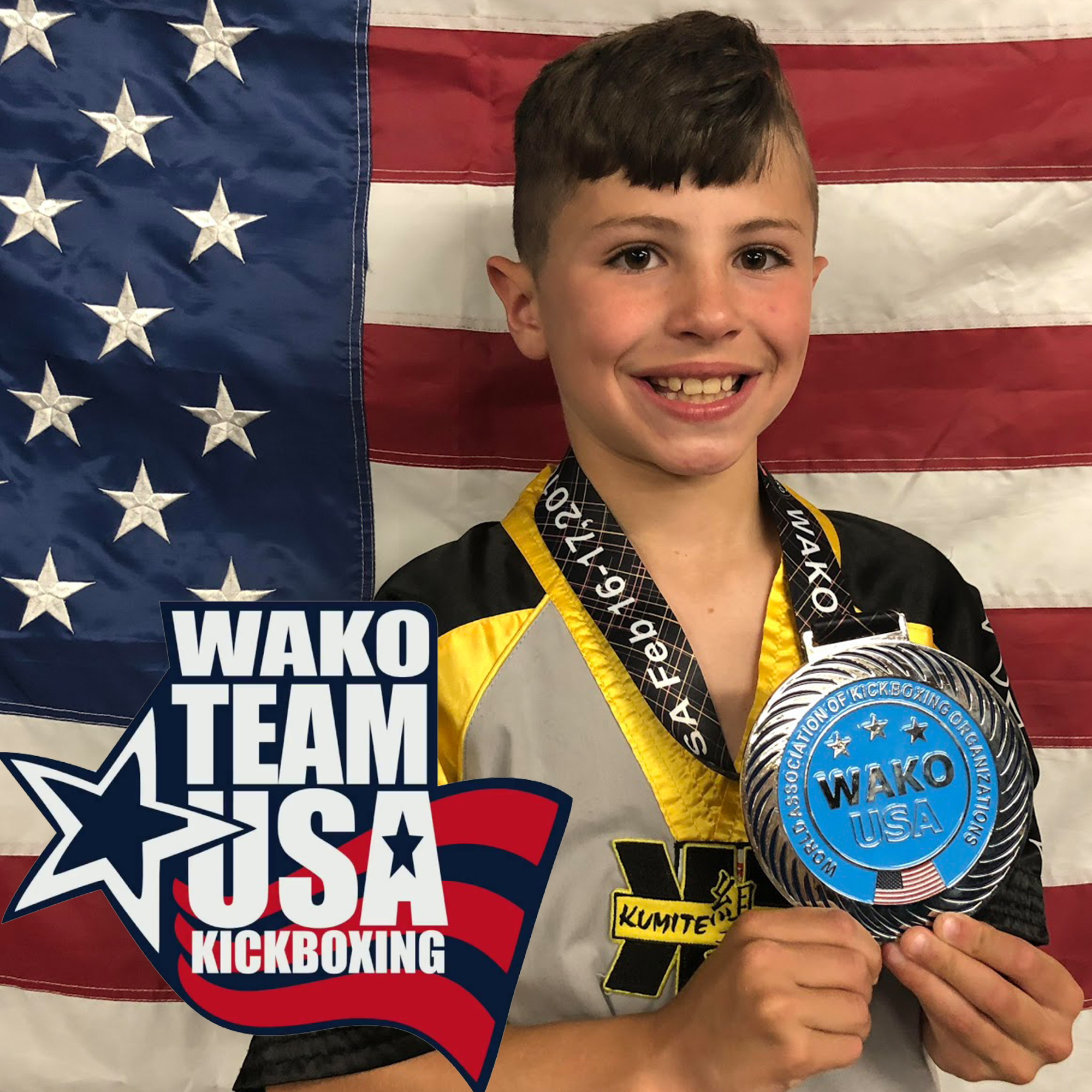 Lokay, now going into 10th grade at Norwin High School explains, "Representing my country is such huge honor. I wasn't supposed to be able to walk, let alone compete for a Gold medal. I'm making the  most of my second chance.  I'm dedicating this journey to Dr. Fu, who fixed me up."  Lokay has been training at Allegheny Shotokan "Viola" Karate in North Huntingdon since he was 5-years-old.  Lokay and his training partner Eddy are the first US Team members to earn a team selection for The World Association of Kickboxing Organizations (WAKO) from Western Pennsylvania.
WAKO is the largest international organization of kickboxing, and the governing body of Amateur kickboxing sport certified by SportAccord. WAKO is affiliated in 128 nations on 5 continents officially recognized by either National Olympic Committee or relevant National Government Sports Authority responsible for than 4,000,000 practitioners from across the globe. WAKO kickboxing was one of thirteen combat sports participating in the first ever World Combat Games which were held in Beijing, China under the patronage of the International Olympic Committee (IOC).  WAKO is a member of the "Olympic Channel," a multi-platform global media destination for the Olympic Games which includes other combat sports such as Karate slated for the 2020 Games in Tokyo, Japan.
Luke will be traveling to Orlando, Florida in July for the US Open World Martial Arts Championships in preparation for the PanAmerican Championship.  He is in search of community based support to offset the financial burdens to his family to travel and compete.
About Luke Lokay:  Luke is a goodwill representative for the Western PA Police Athletic League (PAL) where is serves as an advocate for disadvantaged youth.  It's a role his Sensei held when he was Luke's age.  Loaky is also a "Junior Leader" for the University of Pittsburgh's PIND (Pittsburgh Institute for Neurodegerative Disease) 5K Kick-a-thon where he and his team raise funds to "Kick Parkinson's Disease."  He will kick for 1-mile straight non-stop on Labor Day to raise awareness of the cause.
For more info contact Bill Viola Jr.  724-640-2111
# # #