Let me share. Life isn't fair, the sooner you accept that the better. In 2018, completely out of the blue, my daughter Gabby was diagnosed with bowel disease, an incurable inflammatory form of colitis 😥. Without too much detail you'd never know she is sick on the outside, but on the inside, it is killing her: severe bleeding, dehydration, abdominal pain, cramping, fatigue, inflammation of joints, skin and eyes, and a swelling colon just off the top of my head. She was only seven years old; no family history of the illness! Why oh why?! Long story short, we continue to do what we have to do: Specialists, naturopathic and holistic experts, trials, infusions, diets, meds, steroids, tests, and therapy — the works😞. All you can do is 🙏 for remission.
In the meantime, she wanted to continue karate. It was her sanctuary, and her doctor gave it the👍. In July 2019, she attended the World Karate Commission Team Trials in Detroit, Michigan. Top placement earned a spot on "Team USA" to compete at the World Championships. Gabby and her teammates bled for this opportunity. She was one of the youngest competitors to enter and still only a brown belt, in a division dominated by seasoned black belts. The selection process is based on multiple rounds of competition. Day 1, she stumbled😱. The look of disappointment on her face broke my heart into a million pieces😭, but I couldn't show it. Her little lip quivering, trying to hold back tears, I consoled her the only way I knew how. I said, "It's time to unleash tora 🐯." "Win or lose, show everyone your tiger spirit."
We had something special up our sleeve, a symbol of her destiny. That weekend, I brought a 55+ year old brown belt with me. It was tattered and way too long, but it was magical. It was the same belt my father wore, that I wore, that my sister wore, and now Gabby. She knew the history behind the belt, and I told her she just needed to add her own sweat to it. In that moment, she showed "tora no me," the "eye of the tiger." It was a complete 360. She took the mat with a passion and fervor I've never seen. She absolutely nailed her kata, flipped the script, and catapulted to🥇. In that moment, not a single individual victory or title I've experienced could compete with the pride I felt.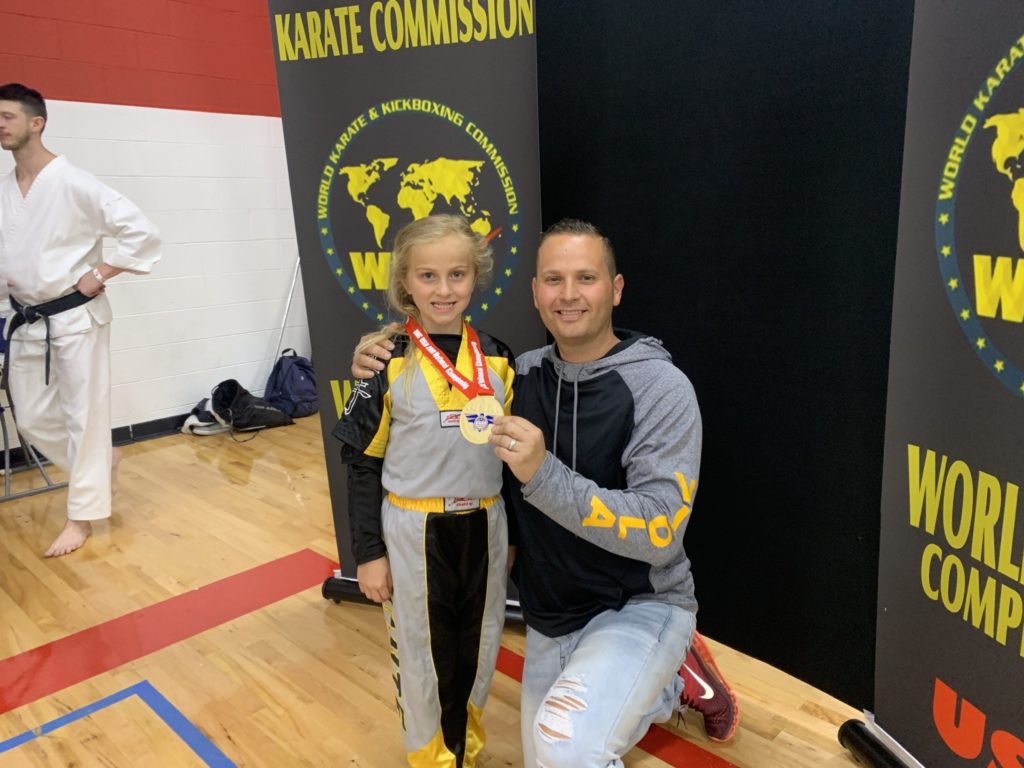 Gabby still has good and bad days, but when the disease attacks, I remind her that she's a fighter💪👊! It seems scary, but deep down she has the fortitude of a hundred kids. She proved it to me and all the bystanders that day in Detroit.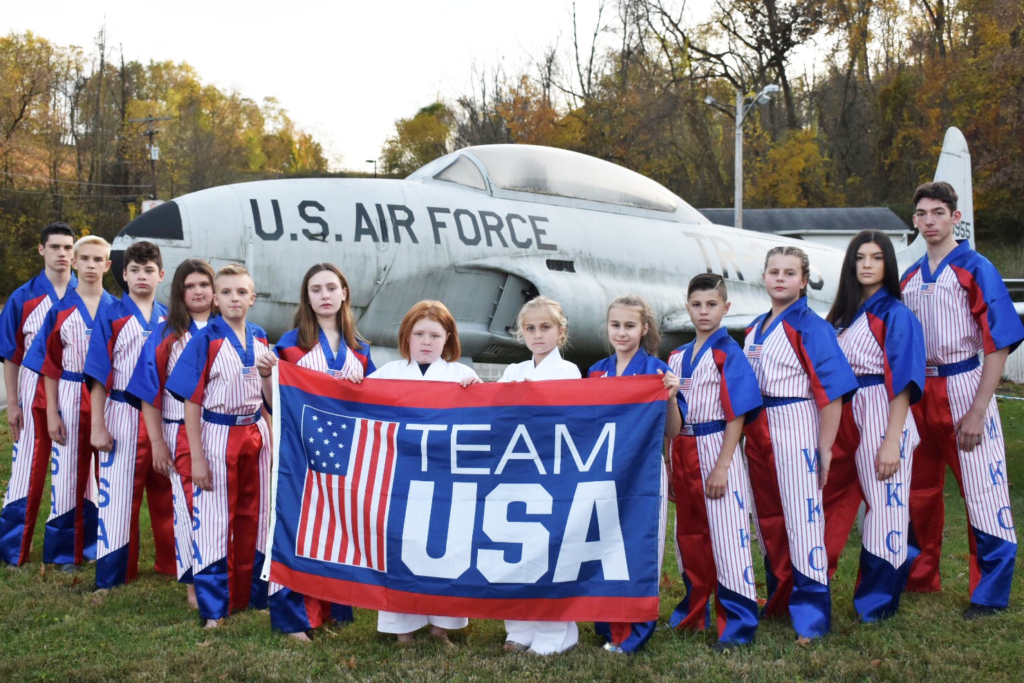 *This except was used with permission from the upcoming book CommonSensei.
Gabby has successfully competed in over 100 tournaments and has no plans on slowing down. Her dream is the attend the 2020 Olympics and watch her idol, Sandra Sanchez (Spain), go for the gold medal🥇 in Tokyo, Japan.
For those that are close to my family, you already know how this situation dramatically changed our lives. For twenty years I promoted the Kumite Classic (one of the largest and most prestigious independent tournaments in North America). The expo was a 24/7 – 365 type operation. Despite the show being apart of my identity, it does NOT define me. As they say, "family first" and I have retired from the Kumite until Gabby is in remission. Someday, I hope to pass the torch 🕯️to her, and she can reignite 🔥! I enjoy coaching my team, teaching, and traveling when she is 💯%. It's a new chapter in a long book!
Today, Gabby is receiving biologic infusions at UPMC Children's hospital in Pittsburgh, PA. Her Doctors are kind, compassionate, and very knowledgeable. The infusions are typically 3-4 hour procedures (she has to miss school for each treatment). It is taxing on her body and mind.
However, insurance doesn't make it easy on these patients. The amount of red tape and outrageous medical bills is both frustrating and sad 😔. According to The National Center of Biotechnology (NCBI), the yearly cost of her current medicine is $25,000 to $45,000 annually, depending on the frequency needed 😡😤. Big Pharm 💊💉 should be ashamed. The polices and regulations need to change! As a result we choose to "fight" and get involved. Gabby has been asked to join a national effort to raise awareness for the disease. Beginning this May, she will be lobbying on behalf of patients (like herself) who suffer lack of access to certain treatment. She will be sharing her story as an advocate of IBD research, trying to convince Washington to support her cause. She hopes to be part of the solution and be a small part of one day finding a cure for IBD. She will be attending the Crohn's and Colitis Foundation's "Day on the Hill" to meet with different Senators an Congressmen to plead with them to do more! Her trip will be mulitple meetings with legislators about policies impacting the IBD community. The event includes forums hosted by the National Council of College Leaders for parents and pediatric patients, informative advocacy training briefings, and a reception on Capitol Hill .
As a family, we have made the decision use this terrible diagnosis as a powerful teaching moment. We look for anyway to change a negative 👎 into a positive 👍. So we tackle this disease, the way we train at the dojo. with relentless determination! She promises to fight 👊 everyday, and I know she will inspire and empower other's to do the same. This disease will not stop her from reaching her dreams, goals, and aspirations. There are be setbacks, but without them there are no comebacks.
Over the years, we have had to make multiple emergency stops to local hospitals, urgent cares, and medical facilities. Recently she was hospitalized at the 2019 US Open ISKA World Championships and admitted into Arnold Palmer Children's Hospital after nearly passing out. She was in a flare 🔥 and her body was attacked. Unfortunately, she was unable to perform to her standards the next couple months, and fell short of winning WKC Worlds. She could either spiral into self-doubt and depression, or double down on her training. I'm proud to announce she back to her winning ways taking 1st place 🏆 at NASKA's 6-A COMPETE Internationals. The place really doesn't matter, its continuing to "suit up," time and time again, when other's say "hang it up." This journey will always have ups and downs 📈 but we fail forward ➡️. No matter how difficult the challenge, we continue to inch forward ➡️. We call is Kaizen (改善) continual self-improvement! 1% every day… Its our "Violosophy."
🙏Please help us find a cure. Steroids and biologic medicine are only a temporary fix (a band-aid). The toll it takes on the body is heartbreaking. Just look at this little girl on and off drugs💔: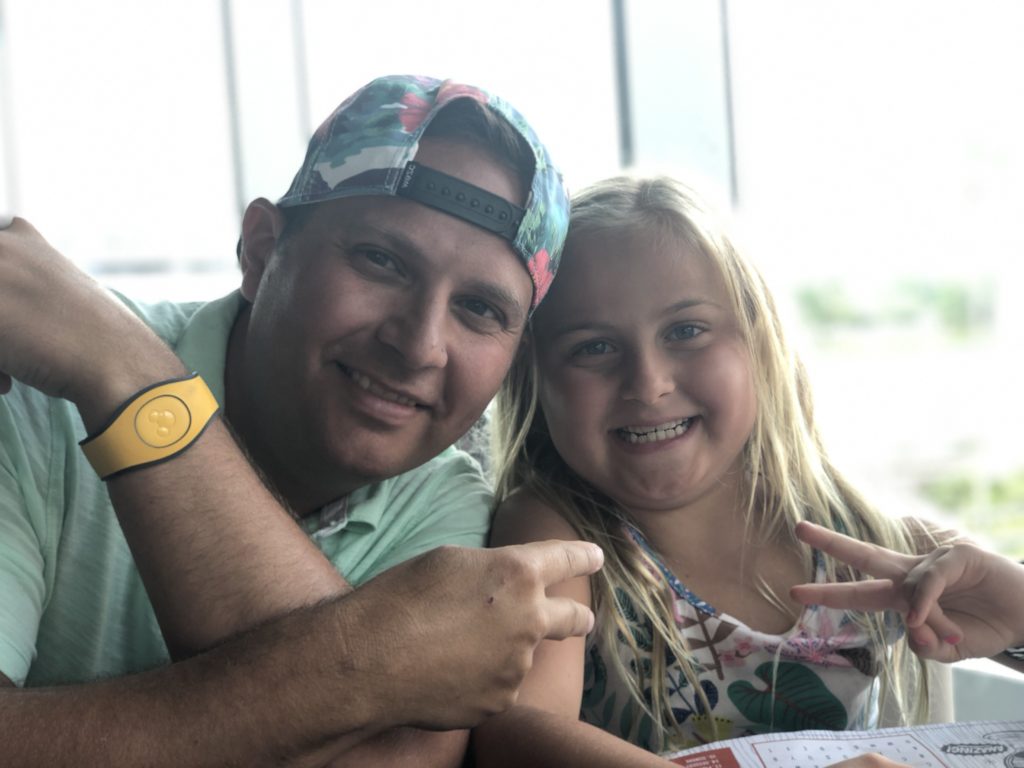 Understanding inflammatory type diseases:  Inflammation 🔥 is the body's response to fighting off harmful things.  It could be an injury, infection, or something toxic.  In Gabby's case, she is always on 🔥. Her body is confused. This is called IBD or (Inflammatory bowel disease) not to be confused with the very common IBS (Irritable bowel syndrome) which is not an inflammatory condition/disease.  IBD is an umbrella covering both Crohn's Disease and Ulcerative Colitis.  Both Crohn's and colitis are characterized by chronic inflammation 🔥 of the GI (gastrointestinal) tract.  IBD is a "ninja" of sorts, because the symptoms often stealth like to the outside world.  Patients often look totally normal to friends and family, but behind the scenes they are struggling with abdominal pain, fatigue, rectal bleeding, bloody stools, and persistent uncontrollable trips to the bathroom. Its cause is unknown, but Doctors do know it's the result of a defective immune system.  Essentially Gabby's immune system is attacking itself causing the inflammation 🔥. While there is no cure, we search for ways to help her live a comfortable life, and hold on to hope that a cure will be discovered in her lifetime.  
The People's Champ 👑💪🏆
Often times people associate martial arts as a rough-and-tumble sport dominated by male competitors, but Gabby Viola is shattering the stereotype. 9-year-old Gabby was recently honored by the national karate media and their peers with nationwide "People's Choice Awards." Point Fighter Live is one the most popular media outlets in North America for the sport and recognized the top athletes.
Gabby Viola was nominated as "Competitor of the Year" by Point Fighter Live. The honor, dubbed as a "Power Award" was voted on by coaches, competitors, and promoters from across North America. After a nationwide poll, Viola not only won her category (edging out a talented competitor from El Paso, Texas) but was the highest vote total of the show. The physical award will be presented this April in Warwick, Rhode Island at the Ocean State Grand Nationals.
Gabby is a third generation Viola to win national honors. She's following in her Dad Bill Jr. and Grandfather Bill Sr.'s footsteps. She began her training as a toddler and has been a national champion since she debuted at the 2013 Kumite Classic. She's a member of Team USA, and defending Gold Medalist from the WKC Nationals Championships. Gabby is an inspiration to other girls battling bowel disease. At 7-years-old, she was diagnosed with chronic inflammation and ulcerative colitis. While there is no cure for the condition, she is fighting for remission every day and proving that nothing can stop her karate dreams. She is currently treated with infusions at UPMC Children's hospital and will travel to the Washington, DC this May to meet with the Senate and Congress about funding new research to find a cure.
When asked about the recognition Gabby said, "I'm really happy. I hope this helps get me to Japan!" She's on a mission to fund raise to watch her Idol Sandra Sanchez from Spain compete for a gold medal 🥇 at the 2020 Olympics in Tokyo, Japan. Gabby had the opportunity to train with Sanchez in Orlando, Florida this past July. When she's not competing, she loves playing piano, dance, and teaching her 2-year-old brother karate.
Throughout the long season, Gabby traveled to Illinois, California, Georgia, Florida, Michigan, New York, West Virginia, Ohio, New Jersey and Canada to compete. The honors are based on an entire year's body of work.
Gabby is a member of Allegheny Shotokan "Viola" Karate Dojo which recently celebrated its 50-Year Anniversary. The Dojo was honored with a proclamation from County Executive Rich Fitzgerald who recognized "Sensei Viola Day" on September 23rd 2019 for the Pittsburgh region. Sensei Bill Viola Sr. has 4 daughters, all of whom have earned their black belts. His Granddaughter Gabby and all the up and coming Senpai and Sensei (Lucy, Sammy, Taylor, Zoey, Haley, Abby, Riley) carry on the tradition of strong inspiring ladies from the dojo!
The team is gearing up for the 2020 WKC World Championships held in Madrid, Spain and fundraising to visit Tokyo, Japan and attend the 2020 Olympics 🥇. For more information visit www.alleghenyshotokan.com
# # #
Gabby began🥋 training at just 2-years-old and was the inspiration of the Nursery Ninjas program at Allegheny Shotokan Karate. She made her competition debut at the 2013 Kumite Classic and has since competed in over 100 tournaments across North America. In 2015 she won her first Grand Champion, and later that year was the youngest competitor at the World Games. She is a multiple time PKRA State Champion, USKA National Champion, WKC National Champion, and consistent champion on the NASKA World Tour. She is a 3rd generation Viola to carry on the family legacy. Gabby is committed to community service, and has been a top fundraiser to "Kick Parkinson's Disease" a charity her father helped establish in memory of their Grandmother.
We would also like to extend this positive energy out to our Allegheny Shotokan dojo brothers who also suffer from GI complications: Sensei Conor Burns, Sensei Dave Zezza, and Senpai Mike Pietrzyk
A few highlights:
#IBD #inflammatorybowel #UlcerativeColitis #UC #colitis #crohnsdisease #crohns #indeterminateboweldisease #Inflammatoryboweldisease