Sensei Says is an award winning martial arts and education curriculum.
Being a SENSEI isn't for everyone, but everyone needs a Sensei  -Bill Viola Jr.
My Sensei gave me the greatest gift he could give someone, he believed in me.  This is a concept I have dedicated my life to sharing with the world.  Sensei Says ® is life skills curriculum that promotes character based education.  The program was created by Sensei Bill Viola Jr.  Sensei is an award-winning author and motivational speaker. #senseisays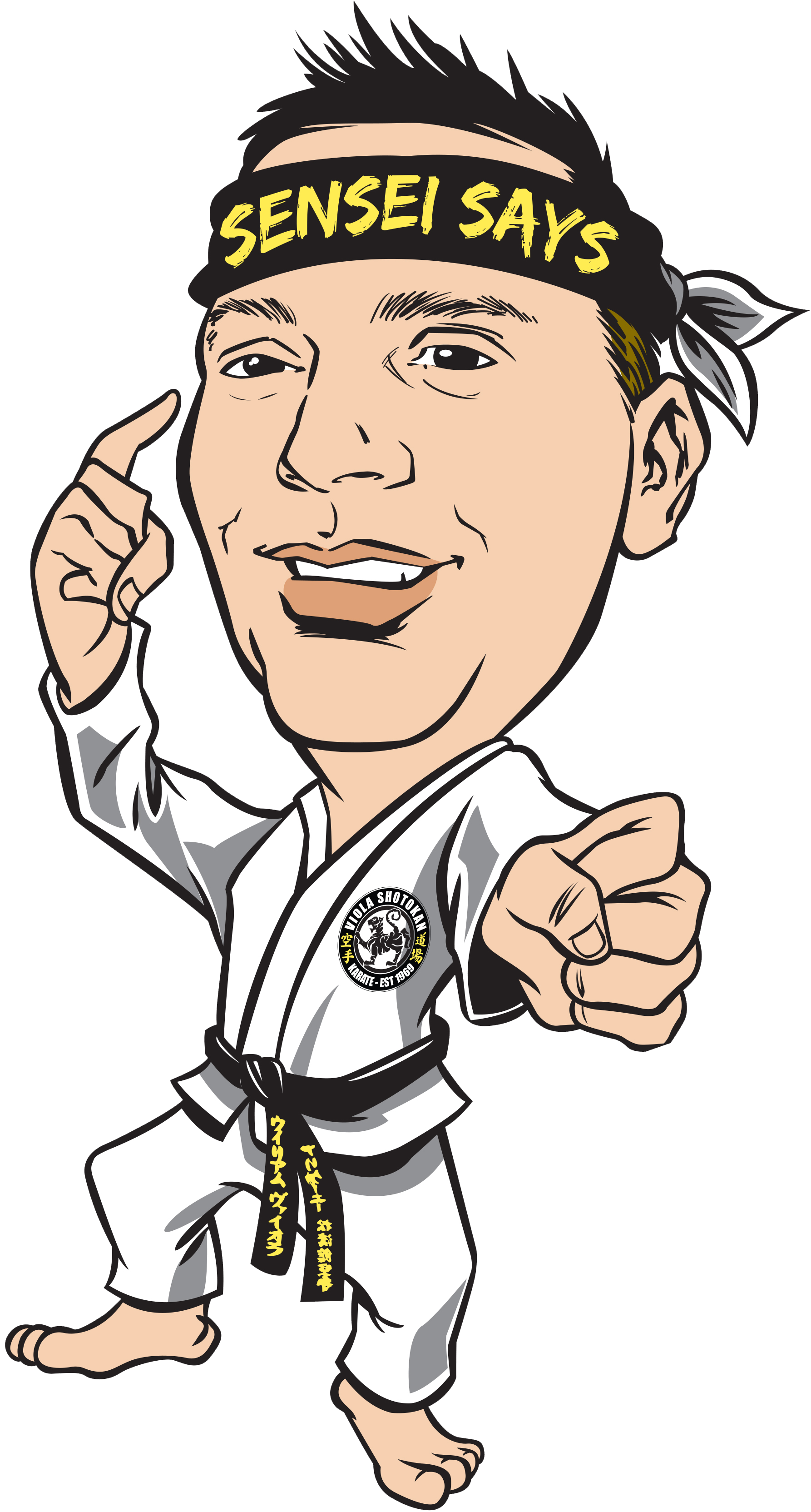 Sensei Bill Viola Jr. aka Common Sensei and Founder of Sensei Says
Bill Viola Jr. is a Pittsburgh Pennsylvania based author, producer, and Master Martial Arts instructor.  He is the president and founder of Kumite Classic Entertainment Inc. and operates  Allegheny Shotokan "Viola" Karate, established in 1969 by his father (Bill Viola Sr., the co-creator of the sport of mixed martial arts). Pittsburgh Magazine recently named Viola Jr. as one of the "40 Under 40" most influential people in the city in 2016.
» Education
University of Pittsburgh, Summa Cum Laude
University Scholar, 1998
BS Political Science, 1999
» Work Experience
Allegheny Shotokan Karate Inc., North Huntingdon, Pennsylvania
Master Instructor, 1995-Present
Recognized as World Champion by Arnold Schwarzenegger, 1998
Kumite Classic Entertainment Corp., Pittsburgh, Pennsylvania
President & Founder, 1999-Present
Established 18th Annual Pittsburgh Fitness Expo
Film producer and writer
Author
Non-Fiction, 2003-Present:  Notable work  
Go Ask Your Dad (2016) Debuted on Amazon Best Seller List
Godfathers of MMA (2015) Inspiration of the documentary film Tough Guys
Tough Guys #1 Amazon Best-Seller
Kumite Quarterly Magazine., Pittsburgh, Pennsylvania
Publisher, 2003-2007
Eckert Seamans Law Firm, Pittsburgh, Pennsylvania
KI Scholarship Program Director, 2001-2007
Congressman Ron Klink (PA 4th District), North Huntingdon, Pennsylvania
Congressional Intern, 1997
» Associations
Western Pennsylvania Police Athletic League Martial Arts Chairman Union member of the Screen Actors Guild and American Federation of Television and Radio.
» Honors
Honored with The Willie Stargell "MVP Award" for community service, 2011
Recipient of The Lifetime Achievement Award, Sport Karate Museum, 2005
Inducted into The Martial Arts Hall of Fame, 2003