By Jonathan Guth
jguth@heraldstandard.com
GREENSBURG — The stars came out on Friday night at The Palace Theatre for a special showing of Showtime's "Tough Guys" documentary that takes a first-hand look at what Brownsville native Bill Viola, Sr. and Frank Caliguri started 13 years before the first UFC event took place.
Viola and Caliguri, who co-founded the sport of mixed martial arts (MMA), were in attendance with many of the fighters who competed in the first event on Mar. 20, 1980, at the New Kensington Holiday Inn, including Mike Murray, who attended Belle Vernon Area High School, and Dave Jones, who fought Murray in the first official bout.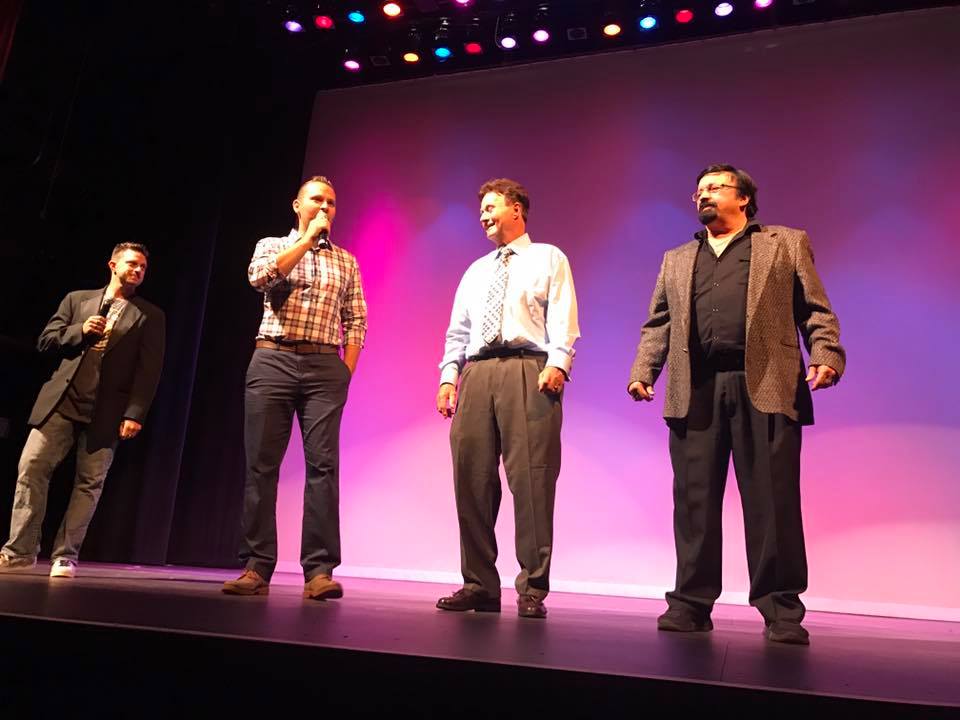 The fans, friends and family in attendance were able to watch the film free of charge and were able to ask questions following the showing, and the fighters and promoters involved signed autographs and posed for pictures.
The film is a must see and will be repeated on Showtime in case you missed it on Friday.
Without giving away the plot, it is a true story of the little guy getting crushed by "the man."
Viola and Calguri's first event was a huge success, with the first event being sold out and people being turned away at the gate, but following a few events, confusion between the "Tough Man" and "Tough Guy" contests, a death during a boxing-only "Tough Man" event and some politicians, CV (Caliguri & Viola) Productions was in trouble due to Senate Bill 632.
Viola's son, Bill Jr., who is the co-author of the book, "Godfathers of MMA," was in attendance. An exhibit at the Heinz History Sports Museum displays the first event that inspired the making of the documentary.
Obviously, there is a great deal of violence and language, so the documentary may not be suitable for all members of the family.
It is great to see these men recognized for what they have done but my only question is: Where was the UFC?
The biggest MMA company in the world was in Pittsburgh at PPG Paints Arena for an event, and no one involved in "Tough Guys" was contacted by the organization.
UFC President Dana White will probably never read this, and even on the one and a million chance that he does, doesn't care what I have to say, but I think a tribute inside the ring would have been fitting.
Those involved at the event on Friday didn't seem too worried if White and his organization would acknowledge them publicly but hopefully the film takes off and it has to be addressed.
"Dana White was probably in second grade when we started this event," Viola Sr. said. "There's no hard feelings. They produced a great product. They do not recognize us, but I think after the show comes out, the facts will speak for themselves, and I think we will get our day."
Murray probably best summed it up with this statement: "Maybe Dana White should come here to this event and see Frank (Caliguri) and Bill (Viola)."
I totally agree, Mr. Murray.
Herald-Standard Sports Writer Jonathan Guth can be reached via email at jguth@heraldstandard.com