The Ambassador Classic is lead by Former Mr. USA & Mr. World Dave Hawk. Hawk is an industry leading fitness professional who has been involved with the Kumite Classic since 2005 with the introduction of the Ultimate Teen Challenge.  Hawk has enlisted some of Pittsburgh's most experienced fitness judges and trainers to help select the next "Brand Ambassador."
Head Judge:  Stasi Longo
Stasi Longo (Kumite Classic & NEAC Ambassador Classic Head Judge, Fitness, Bodybuilding & Figure). We are blessed to have Stasi as part of the Kumite Classic team. Her experience is world class, and she is a great ambassador of the Pittsburgh bodybuilding and figure community.  Stasi is certified through the National Federation of Professional Trainers (NFPT) and has managed health clubs and fitness centers all over the tri-state area since 1978. She has over 30 years of experience in developing and administering personalized fitness training programs for every type of client, from beginners to professional athletes. She is owner of Sonshine Fitness.  Stasi has coached many local, national and pro level bodybuiling, fitness, figure, model, and bikini champions.  Stasi graduated Cum Laude from Slippery Rock State College. She completed the Nautilus Sports Medical Industries Training and Management program in Lakeland, Florida. In addition, she was  a  World Natural Bodybuilding Federation (WNBF) professional bodybuilder; an American Natural Bodybuilding Conference (ANBC) professional bodybuilder. Stasi placed 4th in the WNBF Pro World Championships in 1999 and 2000. She placed 2nd in the 2000 WNBF Pro International Championships and 5th at the 2001 WNBF Pro Internationals. Stasi is the 1998 WNBF Pro Natural Miss Universe Overall Champion; the 1997 National Gym Association (NGA) All-American Heavyweight Champion; the 1995 NGA All-American Overall Master's Champion; the 1994 ANBC PRO 3rd place winner; the 1991 ANBC Pittsburgh Overall Champion; the 1991 National Physique Council (NPC) Pittsburgh Heavyweight Champion and she holds numerous other titles.
Stasi has served as a competition head judge since 1991. She is an IFPA Pro Head  Judge (Bodybuilding/Figure) a Head Judge and Head National Judge for the OCB, (Bodybuilding/Figure/Ms. Fitness/Fitness Modeling, Bikini), Head and Pro Judge for the NGA, (Bodybuilding/Figure/Fitness), Head Judge for MUSCLEMANIA (Bodybuilding/Figure/Bikini/Fitness America/Model America). She has also served as Head Judge for the INBF, ANBC and NABF.
Stasi has been featured in numerous news and magazine articles, locally, nationally and internationally.  Stasi is a regular featured guest on Pittsburgh television talk shows due to her natural bodybuilding achievements, fitness, diet & nutrition knowledge and expertise.
Stasi was honored in 2010 to be voted "One of the Greatest Natural Female Bodybuilders of All Time" on www.bodybuilderexaminer.com  Contact 724-942-befit  412-551-6836 stasi.longo@aol.com
James Deighan
James is the head trainer out of Lifeforce Fitness Center.   James Deighan is a personal trainer, lifetime natural bodybuilder, powerlifter, and NAS strongman competitor. James also holds RAW, drug free powerlifting records in the ADAU. James has judged natural bodybuilding, figure and fitness competitions for the OCB, NANBF, NGA, Muscle Mania and IFPA. Inquire about customized nutritional programs, body composition analysis, or contest preparation services within!
Mike Mutschler is an IFPA Pro Natural Bodybuilder.  He was the 2004 OCB Yorton Cup Nationals Overall winner, 2010 Natural Mr. Steel City (Masters) and a proud father of three.   Mike has competed in bodybuilding for over twenty years and has judged natural bodybuilding, figure and fitness competitions for the OCB, NGA, and Muscle Mania.
Frank Williams:
Frank Williams is the co-owner of Sterling Yoga located in Dormont and a personal trainer. Frank has competed in powerlifting and bodybuilding since 1988. He is an ADFPA deadlift nationals champion and was the runner up in the 1997 APF bench press nationals. Frank switched to bodybuilding in 2002 and won numerous titles in the NABF, the ANBC and the OCB. Frank earned an IFPA  Masters Pro card  in 2009. Frank has judged bodybuilding and figure competitions for the OCB and the NANBF.
Cheryl Szarmach
I am a mother of 5 children and 2 grandchildren.   I am a Natural For Life IFPA Professional bodybuilder since 2007.  I have also received pro status as well in the WNBF and the NGA .     I placed 2nd at the Yorton Pro Cup World Championship in 2009 and have competed in over 5 amateur competitions, taking first place in them all and in over 11 professional national and international competitions, placing in 9 and making top 5 in 2.  Most recent activity was taking 1st place in the Professional Womens Bodybuilding division at  the 2013 Kumite Classic.  I have been judging bikini/figure/physique/bodybuilding since  2008.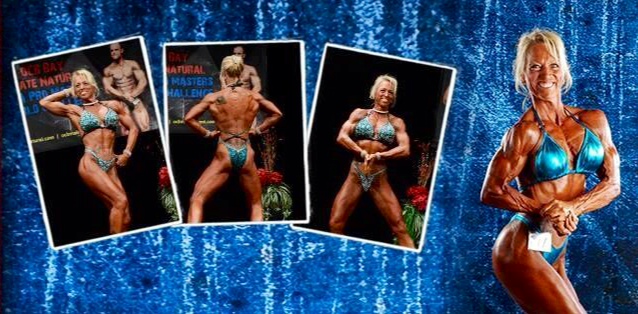 Mark Kuhn
Mark, known as "Mr Personality" for his unique body building posing routines. Mark is currently competing in the 60+ Masters Divisions where he consistently places in the top three. Winning his division and best poser at the 2013 Natural Pittsburgh Championships. Along with competing, Mark has judged numerous natural body building shows including figure, physique, and bikini classes.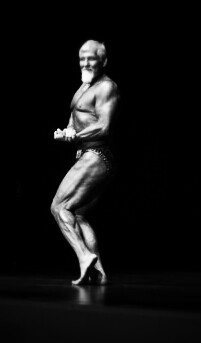 Jeanne Dana
Jeanne is an elementary physical education teacher at  Maplewood Schools in
Trumbull County in Ohio. She has been involved in the exercise and health
industries since 1983. Jeanne began teaching aerobic classes as a sophomore in
high school and over a 22 year period, she instructed high/low aerobics, step,
slide, and spinning. She taught classes at 3 local gyms and numerous  school
teams including Yougstown State University Football. During those years, Jeanne
held certifications for the respective classes that she instructed. In 2005,
Jeanne enter her first figure competition, The Texas Shredder, and placed in the
top five. Since then she has competed in several amateur shows in the INBF, OCB,
And NGA. Also, Jeanne has been judging bikini/figure/physique/bodybuilding in
the INBF, OCB, NGA, and the Kumite since 2006.