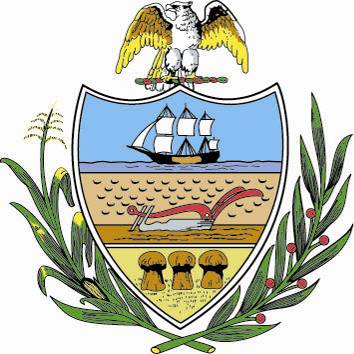 "Sensei Viola Day" is September 23rd 2019 in Pittsburgh to honor of Allegheny Shotokan Karate's 50-year Anniversary
WHEREAS, Allegheny Shotokan Karate, or Viola Karate as it is more commonly known today, was established in 1969 at East Allegheny High School by Bill Viola, Sr. and is celebrating its 50th anniversary of educating students in martial arts in Allegheny County and western Pennsylvania;
WHEREAS, the family-owned and operated dojo has had three generations of Violas carry on the legacy of Bill Sr., who still teaches a black belt class every Monday evening, reminding students that karate is a lifelong journey; his journey has been recognized with the induction of Viola Karate into the USA Karate Hall of Fame who also named Sensei V the Man of the Year in 2003 and his being given the honorific title of Shihan; and
WHEREAS, Shihan Bill Viola is credited by the Senator John Heinz History Center in conjunction with the Smithsonian Institution as the co-creator of Mixed Martial Arts (MMA), a decade before the Ultimate Fighting Championship (UFC); in 2011, the Western PA Sports Museum established a permanent exhibit to honor him as one of the founding fathers of the sport; his life was the subject of the Amazon #1 selling book Godfathers of MMAwhich inspired a documentary film Tough Guys; in 2017 the Violas were published in the book, Who's Who in the Martial Arts – Legends of American Karate; and
WHEREAS, over the past half-century, Shihan Bill Viola's powerful brand of punches and kicks have translated some of life's most important lessons: respect, discipline and focus; the confidence he has instilled in his students can be found on and off the mat, while the dojo remains the most successful sport karate school in the Pittsburgh region; and
WHEREAS, we are fortunate to have Allegheny Shotokan Karate in Allegheny County, and that the school, led today by the next generation of Violas, has not only served our communities but used its notoriety as an internationally-known and recognized martial arts school to further benefit charities in our community for generations.
NOW, THEREFORE, BE IT RESOLVED that I, County Executive Rich Fitzgerald, by virtue of the authority vested in me, do hereby proclaim September 23, 2019 as "Sensei Bill Viola Day" in Allegheny County. We congratulate Sensei Bill Viola and the Allegheny Shotokan Karate School on their 50th anniversary and wish them many more successful years to come.
IN WITNESS WHEREOF, I have hereunto set my hand and caused the Seal of the County of Allegheny to be affixed this 23rd day of September, 2019.