Bill Viola Jr.'s latest project is Common Sensei. It teaches high school and college students, "how to kick ass at life.
School will NOT prepare you for the real world; FACTS⚠️. It's not your fault — priorities have shifted from common sense education, to being really-really good at taking standardized tests😠.
The synergy of "Common" and "Sensei" is best described by a mashup of famous characters (past and present). Let's mix the wisdom of Mr. Miyagi and Yoda with the intelligence of Professor Dumbledore and Gandalf; the awareness of John Wick with the charisma of Ferris Bueller; the poise of Doc Holiday with the spirit of Katniss Everdeen; the class of the Great Gatsby with the street smarts of Tony Soprano; the Spidey senses of Peter Parker with the confidence of Black Panther; and the grit of Creed with the motivation and intensity of his coach, Rocky Balboa
. Ironically, CommonSensei is anything but common; he's a master of "life skills." If I didn't believe in myself, why would you or anyone else read this book or come to me with tough questions? Go ahead; ask me anything! Truth be told, I don't have all the answers, but in my Liam Neeson voice, "what I do have are a very particular set of skills; skills I have acquired over a very long career." I'm a jack of all trades. I know what you are thinking, so I'll say it out loud, "Master of none!" That puts a negative spin on things, so bear with me. It's all about interpretation, and I prefer the extended version, "Jack of all trades, master of none, but often timesbetter than master of one" — that's sexier. To me, when we're all in, that little rhyme is the best hand ♦♣♠♥. While we do tend to "ace" something, be it our college degree or passion, it's broad-based knowledge outside our expertise that helps us have a winning hand in life. I'm your wild card
and what I can't teach you, I do know who, what, when and where to lead you. Think of me as a dealer of life hacks, calling out bluffs and stacking the deck in your favor. Life's a gamble, but CommonSensei will help you raise the stakes and beat the odds by learning a new strategy. Read more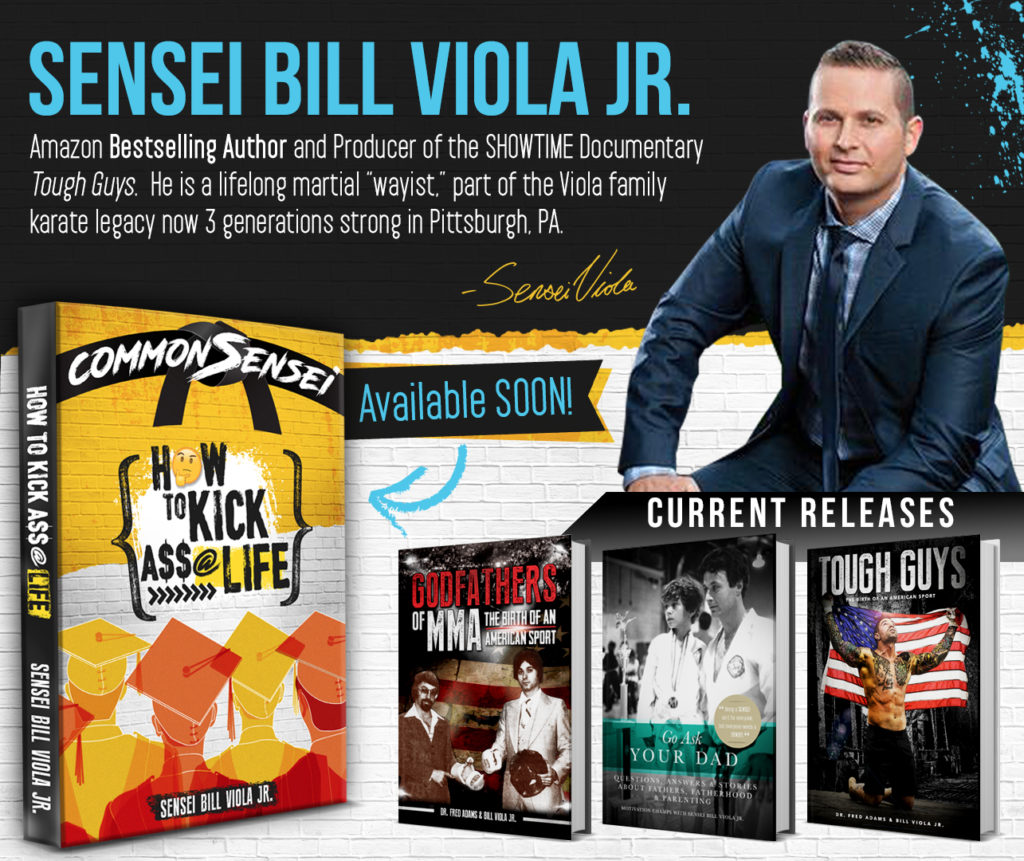 https://commonsenseibook.com/The same kids who ace AP Calculus are later sinking in massive credit card debt and English majors can't draft a decent resume. The system is lacking street smarts: instinct, application, and self-confidence. CommonSensei is your guide to 💯% legal ways to leverage your position as a Gen-Z student to "live your best life." It's loaded with trade secrets and inside info from experts who go off the record and share tips to kick ass at life. Coming soon… from Bill Viola Jr.
Here are some famous quotes!